I'm hiring! I'm currently looking to fill a variety of roles as our organization continues to expand. I've placed a few highlights under each of the positions below. Please review the general descriptions and if you have any questions, feel free to reach out to me, or apply and ask our Human Resource team. Hope to see you soon!
While we started on this journey 4 years ago under the stable, Berkshire Hathaway organization, we have not lost our touch with agility or the startup culture.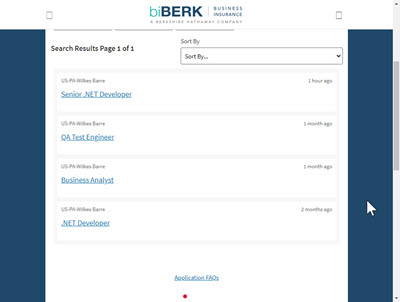 Below you'll find a list of the current openings on my team updated on 10/31/2023. If you are interested, I encourage you to apply to the posting directly. If you do not apply, we cannot have a conversation about the positions.