Developer Openings for biBERK
I'm hiring! I continue to have new openings for developers on my team. I'm looking for developers that are proficient in at least two of the following areas:
.NET Core
ASP.NET MVC
Angular
TypeScript
Azure native app development
While the title posted may be misleading, if any of the above are related to your experience, apply to the .NET Developer position at: jasong.us/3m4UVFS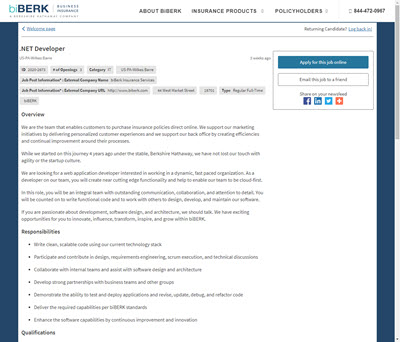 Below you'll find a list of the current openings on my team updated on 9/18/2023. If you are interested, I encourage you to apply to the posting directly. If you do not apply, we cannot have a conversation about the positions.