Apple's One More Thing Event
Apple has sent out invitations for their third event in three months. The new event titled, "One More Thing", takes place on November 10th, 2020 at 10am PST (1pm EST). This event is expected to focus on Apple's new chips, a move already announced at the WWDC back in June. Apple is also expected to focus on the Mac lineup.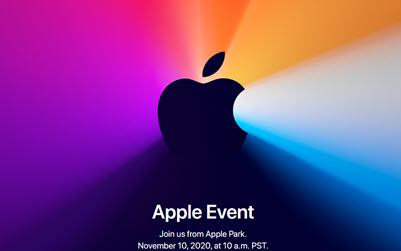 Apple is hosting the event the same day that Microsoft is releasing the Xbox Series X and Xbox Series S. Some are wondering if this is a coincidence, an attempt at stealing some of the limelight, or if there is something else the Apple team is looking at announcing. We'll soon see.