Announcing Workshops at TechBash 2021 Plus Early Bird Tickets
TechBash 2021 takes place this October 19-22 in Pocono Manor, PA. Tickets are now on sale and early bird tickets go off sale August 14th at 11:59pm ET. The four workshops have been officially announced. Here they are:
Jeff Blankenburg, who works on the Amazon Alexa team, will present Building Your First Voice Experience with Alexa. This workshop will dive right into getting setup and building a voice-based experience with Alexa. You will leave this session with a working Alexa skill that you can customize and publish as your own.

Kevin Griffin, owner of Swift Kick and a Microsoft MVP, will demonstrate how to build a Single Page Application with VueJS and ASP.NET Core. This workshop will allow attendees to dive into a Single Page Application and learn about Vue Components, router, Vuex, Axios, and ASP.NET Core. You will leave this session with an application that you can use and review.

Chris Ayers, Practice Lead for DevOps and App Modernization, and Joe Kuemerle, Product Security Engineer for Salesforce, team up to provide two half-day workshops. The first part, CI/CD with GitHub Actions, will walk attendees through using actions to trigger builds and write their pipelines in YAML. The second part, Application Security, Basic, Intermediate, Advanced, will provide a dive into application security starting with the basics and finishing with advanced concepts.

Jason Van Brackel, who recently joined Cisco as an Engineering Product Manager, will show you how to Contain Your Enthusiasm with Containers and Kubernetes. This full day workshop will cover container concepts, Kubernetes, and deployments. Additional topics surrounding the move to microservices may be presented if time presents.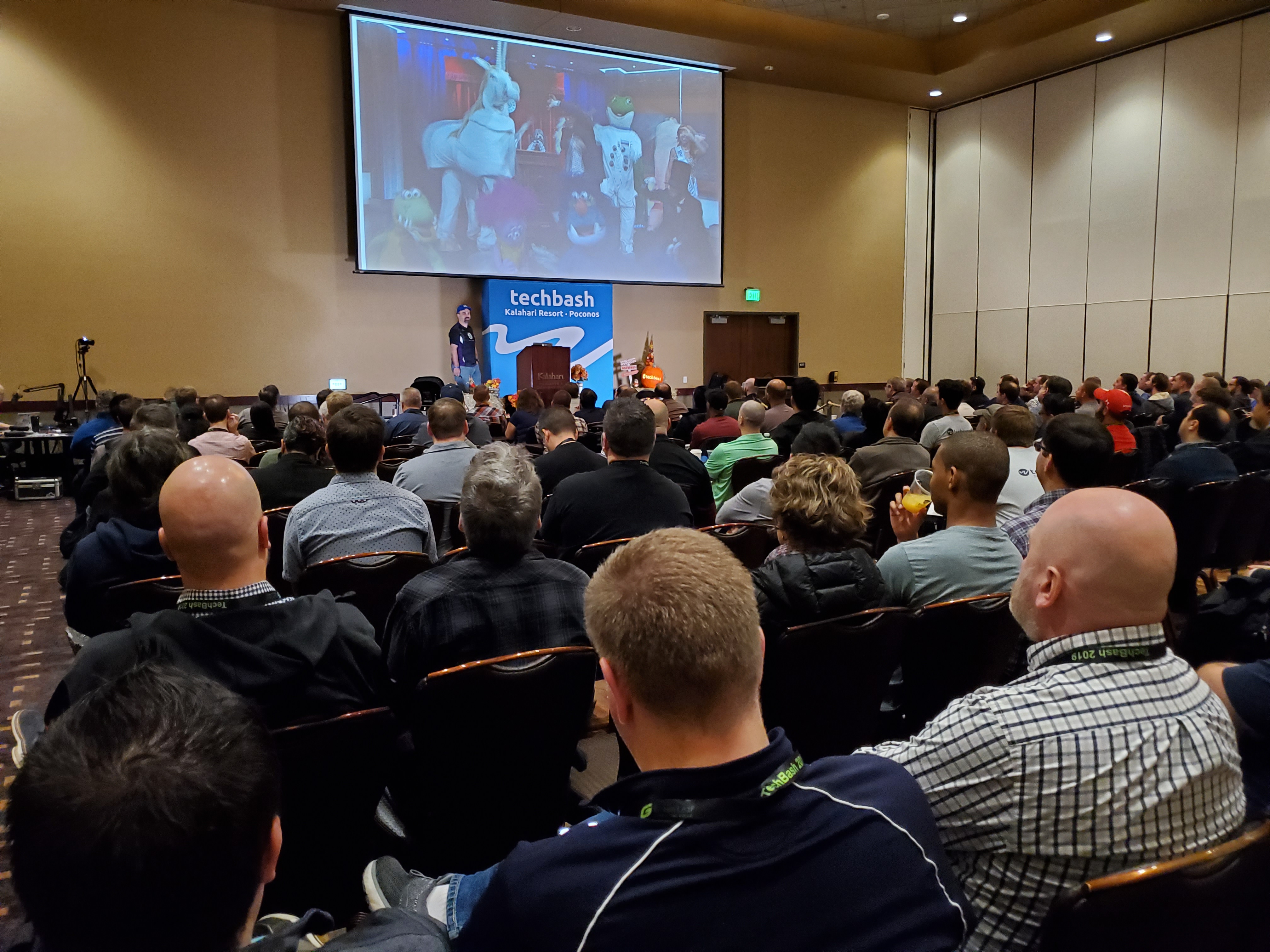 Looking for more information about TechBash 2021?